I decomissioned my CustoMac to return it to its origins as a gaming rig. This was mainly due to the fact that trying to keep my MacBook and CustoMac in sync was turing out to be very labour intensive... This means I am using my Macbook Air as my main office PC but its limited I/O was proving to be a little bit of a problem!
I needed:
1 x DVI or HDMI to hook it up to my monitor
1 x 10/100 or 1000 Ethernet as Wireless is not fast enough (especially for Time Machine)
1 x Headphone and 1 x Mic ports to work with my existing headset
1 x USB for my Webcam
2 x spare USB for Memory sticks etc...
While the new range of Thunderbolt docks will be available later this year from the likes of Belkin and Matrox they will be priced in the £200-300GBP range (Expansys have the Belkin dock listed at £279). While it offers all the I/O I want over a high bandwidth connection I don't think I can justify spending over 1/4 the cost of the laptop itself on one... so I came up with a homebrew solution for under £40GBP
Startech USB Dock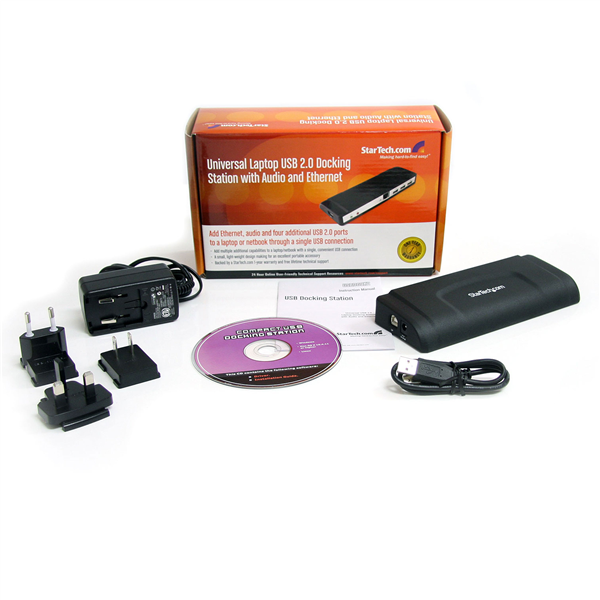 The StarTech USBDOCK 2.0 retails at a very reasonable £27.99GBP and is available from Amazon on Prime (£25.48GBP at time of writing). While a power adapter is supplied it runs on the 5v supplied by USB. StarTech states compatibility with Windows/Linux and OSX up to 10.8. As soon as plugged this in to OSX Lion the Sound Card and USB ports were recognised instantly. The 10/100 NIC (based on the Moschip MCS7830) requires a driver but the one supplied from StarTech doesn't work! I contacted StarTech support for the latest driver but in the interim you can download a compatible driver here. This port replicator works like a champ. I get uploads of 10MB/sec to my NAS and the audio quality of the soundcard is certainly acceptable.
 
Mini DisplayPort (Thunderbolt) to HDMI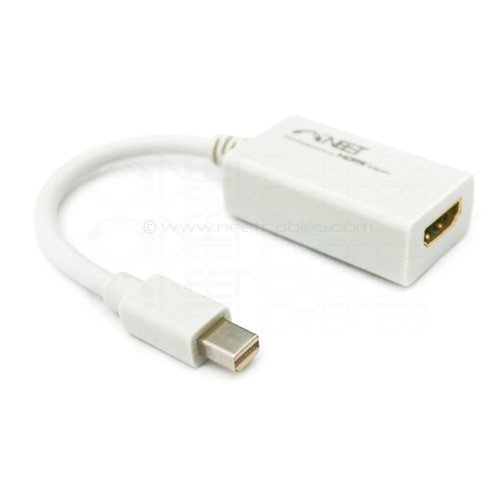 For hooking up to my display I opted for HDMI, purely because I can take the adapter with me when I travel to hook up to the TV in the hotel room! The Neet Mini DisplayPort to HDMI adapter available for £12.95GBP from Amazon with Prime delivery. It supports 1920x1080 Full HD with Audio over HDMI and also boasts Windows compatibility. I only need to use the video out so I haven't tested the audio element but this does exactly what I need it to!
 
So far I can connect 2 cables to my MacBook Air to support all my I/O needs for a total cost of £37.43! But connecting 2 cables is a monotonous task, and the aesthetics aren't very pleasing... bring on luxury item number 1.
Henge MacBook Air Dock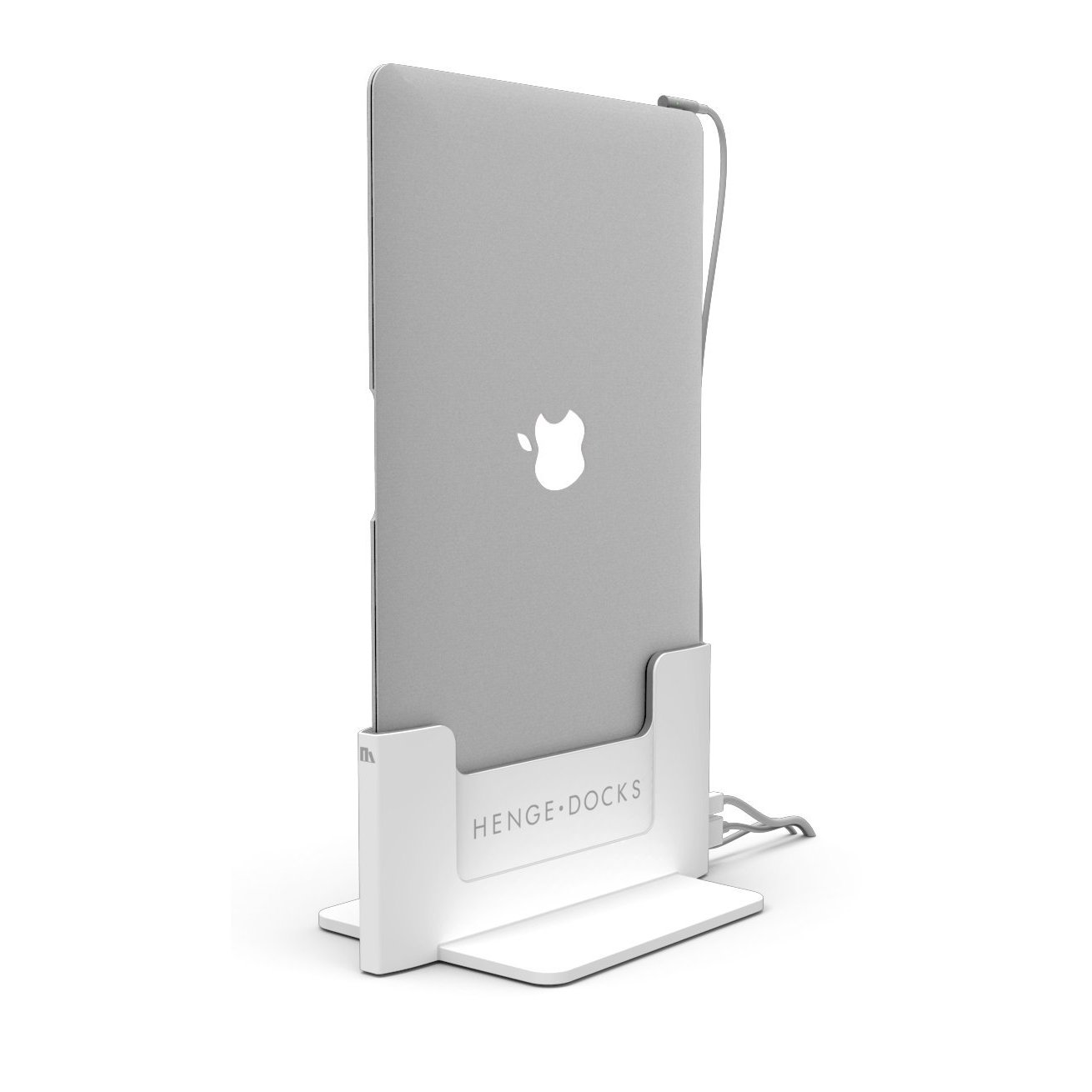 For a rather hefty £59.49 (also from Amazon) you can be the proud owner of a Henge dock. This clever vertical mounting solution for the MacBook Air provides passthrough for 1 x USB and 1 x Mini DisplayPort with a nice cable management solution for the power adapter. While I didn't really need this it is a neat solution to my docking conundrum at it looks pretty too! I leave my USB port replicator and HDMI adapter hooked up (both hidden from view under the desk) and can remove/replace my laptop with ease.
 
So there it is! My MacBook Air docking solution!